Nebula - Score & Parts
Suite for Choir and Orchestra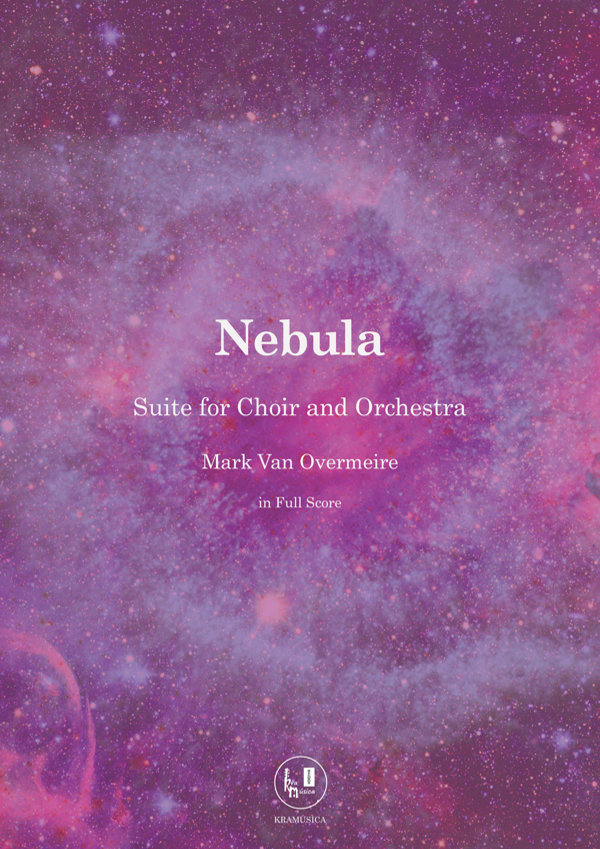 AUDIO
Here are some audio samples of "Nebula". The audio samples are made with Hollywood Orchestra Opus Edition from EastWest Sounds, BBC Symphony Orchestra Professional from Spitfire Audio, Hollywood Choirs Diamond from EastWest Sounds, and Vienna Solo Voices Standard from Vienna Symphonic Library.
Awakening
Reflection
Expanse
SCORE INFO
The score of "Nebula" is available.

The suite features 3 movements and has a duration of 22 minutes.

The full score and parts of "Nebula" can be downloaded free of charge by making your selection below.
MOVEMENTS
Awakening
Reflection
Expanse
All music composed and orchestrated by Mark Van Overmeire

Duration: circa 22 minutes
INSTRUMENTATION
2 flutes
2 oboes
2 clarinets in Bb / 2nd doubling on bass clarinet
2 bassoons

4 French horns in F
2 trumpets in Bb
2 trombones
bass trombone

Percussion (4 players)
tambourine
clash cymbal
tam-tam
snare drum
bass drum


celesta
harp

1st violins
2nd violins
violas
cellos
double basses
FULL SCORE & PARTS
Woodwinds
Brass
Percussion (4 players)
Celesta / Harp
Strings